The Future of Health Development – Is there a better way?
Can there be a way to let expert locals lead the way in defining the future of the health of their own communities? Join the Arukah Network to find out!
HEALTH AND DEVELOPMENT: IS THERE A BETTER MODEL AROUND THE CORNER?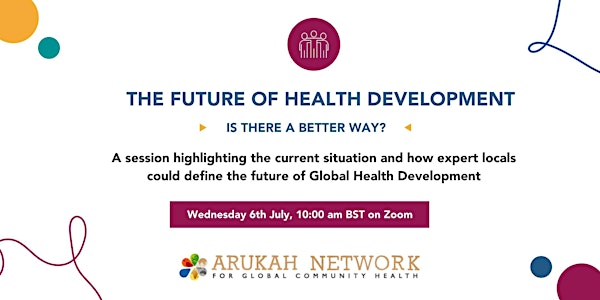 Yes, there is, and it's becoming a new norm.
Often with the best will in the world "outside experts" have assumed they know answers better than the community. In they go with plans and proposals. Out they go leaving dependence and bewilderment. At their best, they bring lasting benefits. At their worst, they represent "White Saviourism". The new model stands the old one on its head. The experts are the community members. They know their problems better than anyone else. And often solutions too. They welcome friendly collaboration with others who bring needed experience and knowledge. Community members develop their confidence, motivation, hope, and leadership. They will own their future, instead of having this owned by others. Join this event to hear from experts worldwide to see how this works in practice.